Our frames from the Nielsen professional range
All our editions are framed for your immediate enjoyment.
We have selected Nielsen C2 frames in black brushed aluminium to fit any interior design. They are particularly elegant and strong with unbreakable acrylic glass which allows us to transport even our largest format without unpleasant surprises.
Our prints are laminated to a rigid backboard for optimum flatness
.Our supplier Nielsen is a European leader in framing solutions for professionals such as framers and artists who exhibit in galleries.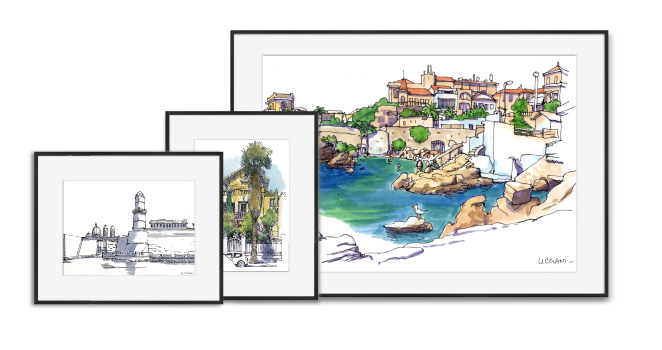 The C2 frame in acrylic glass
The C2 frame is distinguished by its sober and elegant appearance. Its flat, minimalist profile is perfect for subtly highlighting all your photos. This frame reflects the modern design trend. Easy to load, this frame is equipped with riveted spindles on the wood fibre back. This collection has 2 clips in portrait and landscape for easy hanging. The frame is made of 2mm thick acrylic glass of superb clarity, which ensures that it is very resistant while preserving the brightness of the work..
We select professional artists and talented amateurs who practice sketching with passion. You can follow them on social networks and admire their work and their realization on a daily basis as they meet and travel. They are often part of sketching groups and regularly participate in sketching events.
The artist's hand
This art form is practiced primarily outdoors. Equipped with a sketchbook, pencils, pens, nibs and a few cups of watercolour, artists explore their environment and capture scenes from everyday life. It is a heritage of the explorers who testified to their discoveries by sketching in their travel notebooks at a time when photography was not yet available to everyone. These testimonies put on paper are the fruit of the expression of a rare talent and transmit through their artistic dimension an unequalled emotion.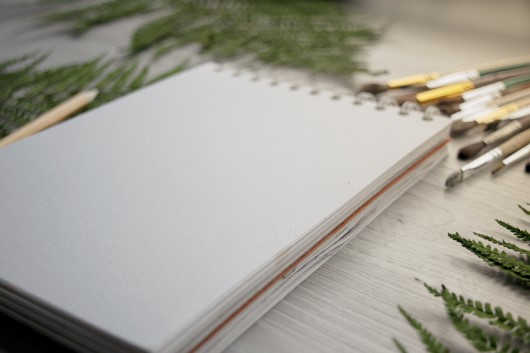 Le soin apporté au tirages
We make the prints ourselves in our workshop in Aubagne in the south of France. We have selected a range of 310g art paper and a high definition aqueous pigment printing technology used by professional artists in order to keep the rendering of a print almost intact compared to the original.
The choice of materials is in line with the standards of works of art with neutral PH for optimal conservation.
Certificate of authenticity
Our works are delivered with a signed and numbered certificate of authenticity. It allows us to guarantee the number of prints for a given edition. It is sent to you at the time of purchase and supplied with the work, whether you buy online or in a shop. Also take a look at the stamp, also called "embossing", affixed to the bottom of each work, all these elements guarantee the originality of the work.