Contemporary art and its galleries can seem intimidating to most, and for the past few years everyone has had access to works by digital artists in home improvement shops. The craze for posters and other photos to decorate one's home has led us to offer an alternative usually reserved for art galleries and contemporary art marketplaces.
With SketchinCity we offer handmade artworks on paper by talented professional and amateur artists who practice in an urban environment.
Our concept: To offer limited edition wall decorations that are ready to hang.
Our speciality: Urban Sketching
Our conviction: beyond the collectors and art lovers who have significant means, everyone should be able to afford a painting, because these wall works are perfect decorative objects that bring an artistic and original dimension to the home.
We want to give everyone the opportunity to hang art in their homes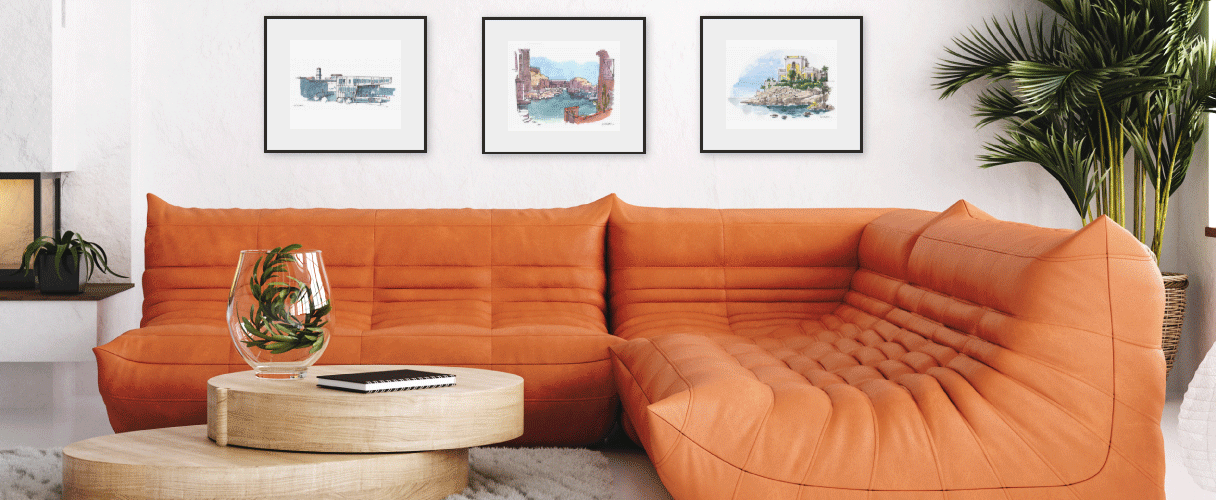 Our speciality: Urban Sketching
With Urban Sketching,everyone can contemplate the works of places captured by artists all over the world. Call these artists 'sketchers', they offer you an original and personal look at the city, its lively avenues, its monuments, its architecture, its singular atmosphere, well known or to be discovered during a trip.
These works speak to everyone, they are easy to read and our artists will offer you a range of styles so that you can find your own. Contemporary by nature, charged with emotion by the line, the tone, the colour, the technique
Urban Sketching offers an artistic reading accessible to all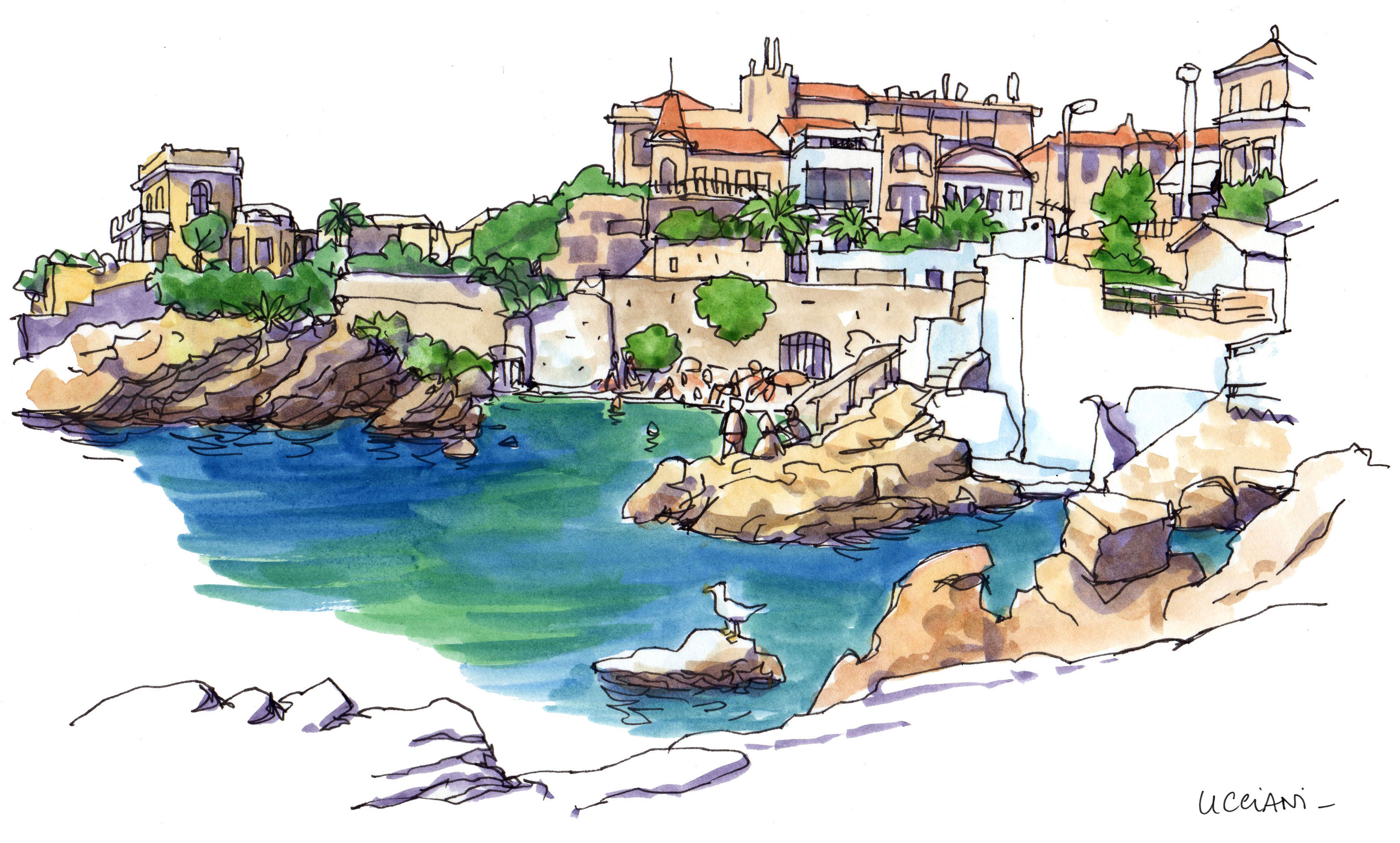 Our platform: A new online space dedicated to sketchers
SketchinCity offers sketchers an online platform specialising in Urban Sketching to enable them to meet the public. As an artist, you can offer your original artworks and we will sell the framed prints on art paper, or you can offer the originals for sale and we will act as an intermediary with our online customers.
SketchinCity is a platform dedicated to sketching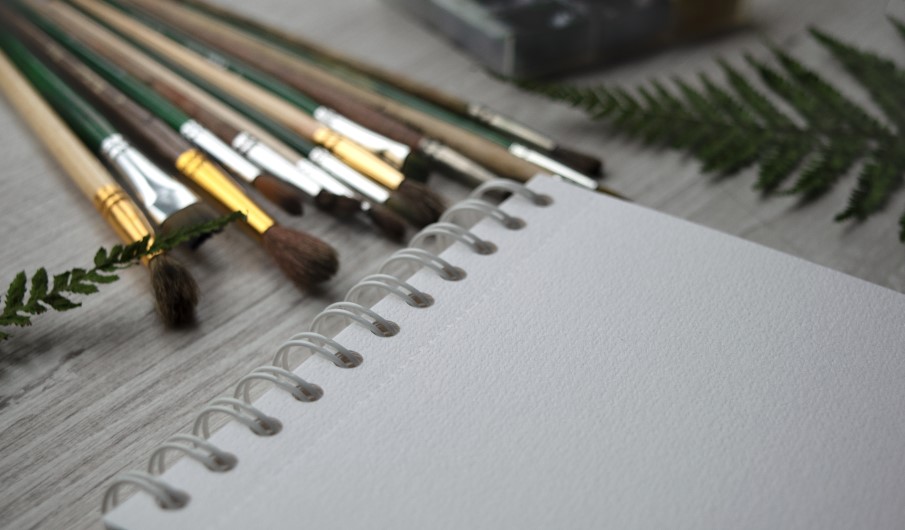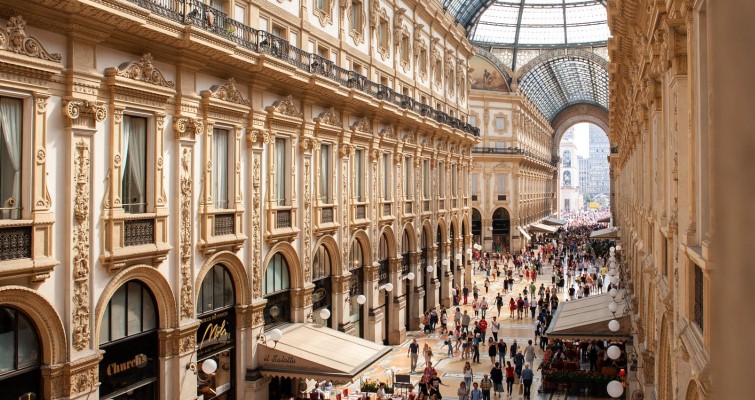 Because we believe that nothing beats the emotion of meeting the work, we distribute our prints in physical outlets, such as interior design shops in and around the cities where our artists are located. In these outlets you will find a local offer that will delight locals and visitors alike. Our prints in two formats are always framed for immediate enjoyment.
A local offer in the shops of your town
The map: a fantastic tool
SketchInCity propose en plus des outils de recherche traditionnels, une carte du monde que vous pouvez parcourir à votre gré, et vous projeter loin de chez vous comme tout à côté et découvrir nos œuvres de Paris comme de Marseille.
Parcourez la map et "explorer le monde en dessin"
In addition to the traditional search tools, SketchInCity offers a world map that you can browse at your leisure, and project yourself far from home as well as right next door and discover our works of art from Paris to Marseille
Browse the map and "explore the world in drawings"