L'anse de Maldormé à Malmousque
Receive prints within 5 working days: A print ordered on the same day is usually produced, mounted and shipped within 2 days, with an additional 2 to 3 days for delivery. Receive the original artwork within 5 to 12 working days, depending on the artist's availability.

Secure payment via Stripe
About the artwork
Felt pen and watercolor on multi-technique paper 200 gr. Format 29,7/21 cm.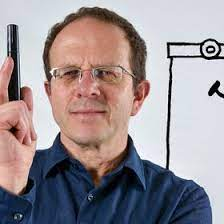 If you walk around Marseille, you may have already come across Jean Michel Ucciani, on a café terrace, on a rock by the beach, on a square: always equipped with his sketchbook, he walks around the city and its districts that he knows perfectly well.

Artist by profession, he practices urban sketching for several years and shares his passion with his group USK Marseille that he manages on Facebook.

Based in the south of France, every weekend is a great opportunity for him to sketch in situ. Jean Michel's touch: a sure and delicate pencil stroke, an expert eye for finding original compositions and a nice work on tones.
Details of the artwork
Shape

Landscape

Technique

Ink
Watercolour

Style

Slight
Get this artwork - Shipping
Livraison Format A4 à partir de
5E
Livraison Format 30x40 à partir de
7,3E
Livraison Format 40x50 à partir de
7,3E
Livraison Coffret 40cmx50cm à partir de
€10
Livraison Coffret 70cmx100cm
€15